Pyare

Jeevon

ki

Pyari Paheliyan is a Hindi riddle book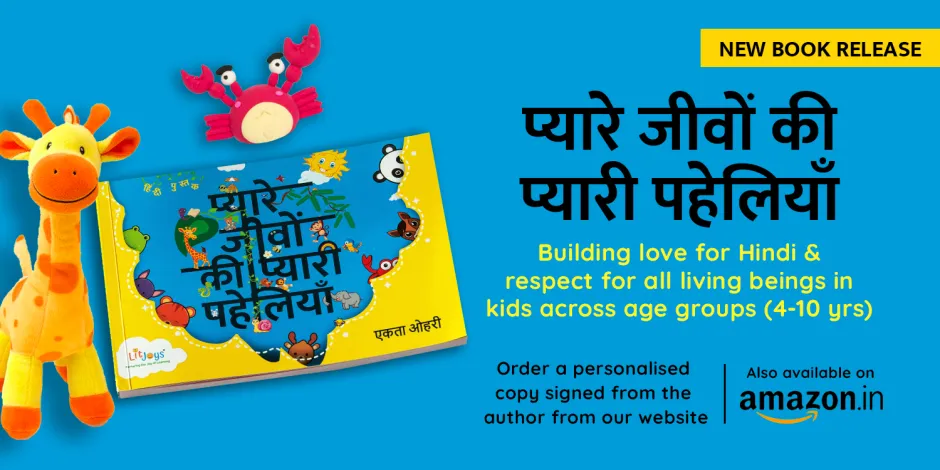 'Pyare Jeevon Ki Pyari Paheliyan' was launched with the intent to build love for Hindi and respect for all living beings in kids across age groups (4-10 yrs). The launch was held in a beautiful setting – under the Peepal tree on a sunny, Sunday morning. Kids, parents, and grandparents enjoyed reading and guessing Hindi Pahelis, writing in Hindi on a board and canvas as well as discussions about why learning Hindi is important over a cup of chai and munchies.
Sign up FOR MORE INFO
Stay

Tuned

for More

Mea ea omnesque dignissim, modo alterum honestatis quon id. Vix possit torquatos ad, et vix tota definitiones.