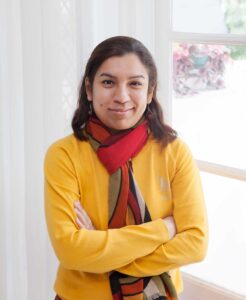 EKTA OHRI
Ekta Ohri is a children's book author and the founder of LitJoys. She has been conducting author sessions in leading schools across India, hosting family workshops and mentoring budding authors.
Ekta Ohri has a background in architecture, visual and critical studies (California College of the Arts), and anthropology (Northwestern University). Ekta has several years of work experience applying principles of design thinking for innovating products, services, and systems across sectors.
She brings her unique interdisciplinary perspective to bear while writing and designing her books and mentoring children.
Ekta believes that children are the key agents of behavioural change that we wish to see in our society. By writing her books in a conversational style between 'Abdu' (a real-life character inspired by her own son) and his parents, she hopes to not only inspire change in children but also in their parents.