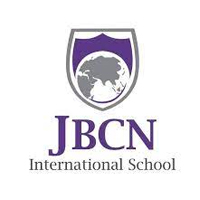 JBCN International School Oshiwara, Mumbai
If we use flowers to decorate our homes, will we not harm the trees?
Why is a newspaper a more eco-friendly option to wrap presents when it is made from trees? How do trees help in reducing noise levels?
What will happen to our children if we keep destroying nature?
Many such interesting questions were raised by students of Grade 1,2,3,4 and 5 when we conducted multiple online sessions for a school in Mumbai based on our books 'City of Stars' and 'My Gulmohar Tree.'
Below is the feedback from the teacher librarian:
"Our learners have thoroughly enjoyed the sessions with you and learned a lot about the importance of sustainable living and being observant and preserving the nature around! Our learners were happy to speak their minds and share their outlook. Your stories, insights, and recount of your own experiences are sure to stay with them for a long time to come! We thank you once again for taking out the time to talk to our learners and we hope to see you in our midst once again."