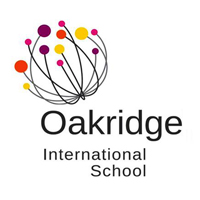 Oakridge International School, Gachibowli Hyderabad
Conducted two author speak sessions and interactive workshops on the topics of Energy Saving and Noise Pollution, from our storybook City of Stars, with Grade 3 and Grade 4 students respectively.
Was overwhelmed by the response of the kids who came prepared for the session by reading our book in advance and shared their actions to protect our environment through posters, paintings and more.
They were also very excited to get their copies of CITY OF STARS storybook and CITY OF STARS calendar book signed at the end of the session!