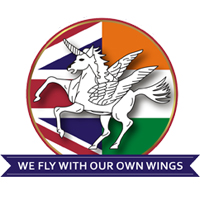 The British School, Delhi
When the air outside was relatively clean, we spent our week conducting multiple interactive storytelling sessions with Grade 1 and 5 students at the BRITISH SCHOOL, New Delhi, educating them about Indoor Air Check – air monsters (dust, smoke and gases) inside their homes using real-life props based on a story in our book – CITY OF STARS.
Because we believe that children are the key agents of behavioural change we wish to see in our society. Because we want to make them eco-warriors both outside and inside their homes. Because we believe in truly passing on the greatest values to them for the sake of their health and their own future!
The feedback from the school at the end made our day. "Today was fabulous…We enjoyed listening to the interesting story and talk on our current pollution situation. Thank you for reading to us during the Book Week."